I liked reading Amanda's winter riding essentials post so much, I thought I'd start a little blog hop with it or something and add my opinions, largely to have something to reflect back on in future winters.
If you recall, I was terrified of winter all fall. This is an update that says, "I'm surviving!" Really, I am. Riding as much as I'd like? Maybe not. But surviving nonetheless.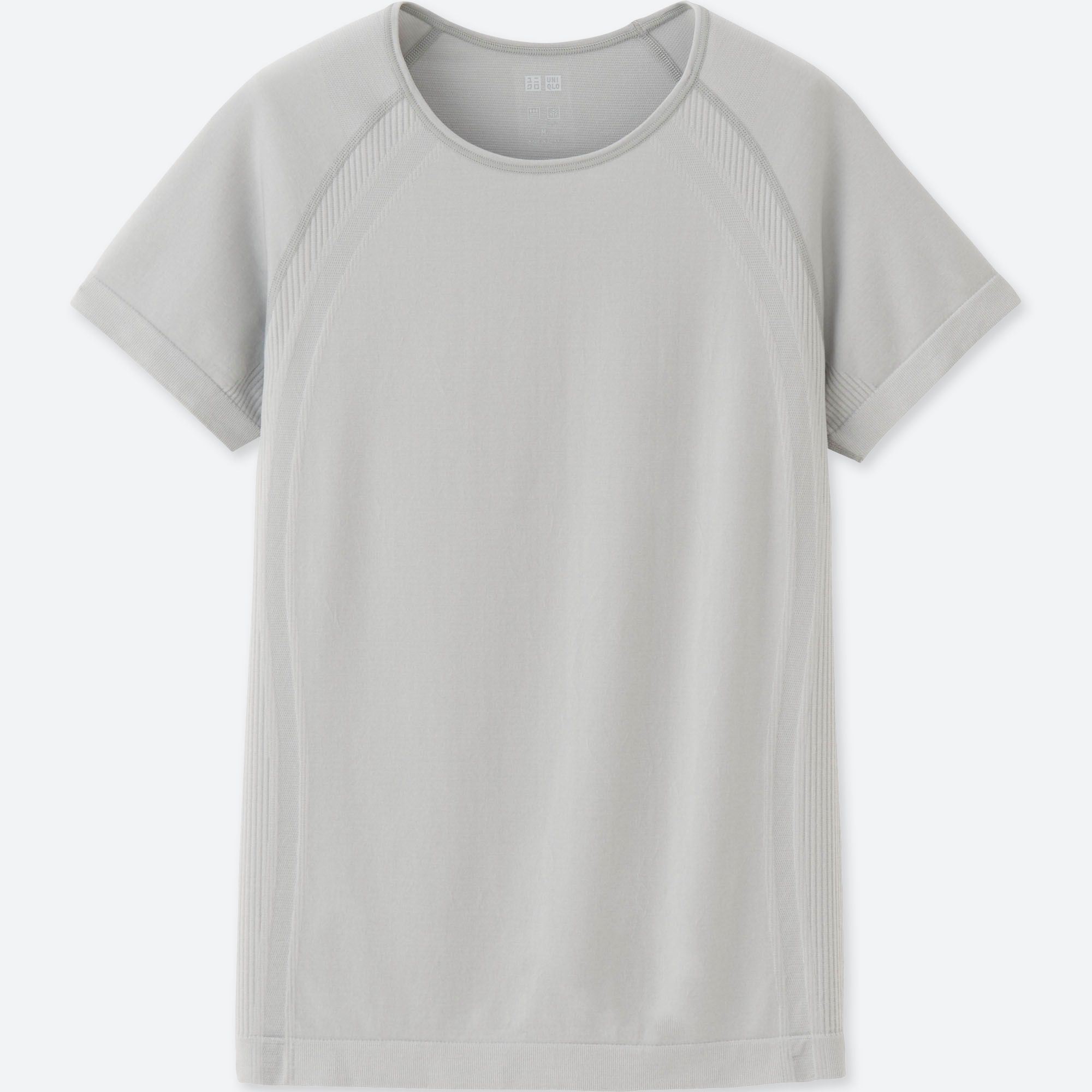 I really like these as base layers – I got mine on sale from Uniqlo for like $9 (if you watch their sales, they go on sale). They're really thin and lightweight, but really silky feeling. I like them more than the comparable UnderAmour or other athletic branded tops. Originally, I bought them for summer riding, but they work well as a first layer year round.
UnderArmour Cold Gear Leggings
I've had these for a few years (fourish?) and I actually hate how they look normally, but I've found they make a great base layer for riding. They're fleece on the inside and then are a slick, shiny fabric on the exterior, which makes putting on regular breeches over them much easier. They seem to fit under all but my tightest-skinny-day breeches (and might even fit under those if I would stop eating mac & cheese and ice cream oops). I like that rather than going out and buying winter breeches, I can just wear these under all my regular breeches. So basically saving money, right?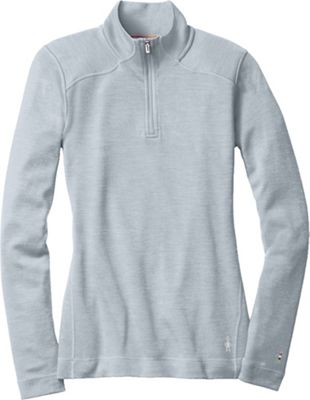 Copycatted Jen here, because that's what I do when it comes to cold weather recommendations. She was totally right per usual too. I love this – it's not scratchy or itchy at all, but quite soft. It's lightweight and not too thick, but is really warm and does a great job as a base technical layer. I typically wear one of the Uniqlo tops underneath this, mostly to help not have to wash as often and keep it a little cleaner. This weekend it was in the 40s and I was more than warm enough in just this. I'm a US 12 and I ordered an XL in this because I don't love really close fitting tops and it fits perfectly – enough to wear a t-shirt underneath, but not baggy.
Also a Jen recommendation, I picked this up back in October. It's not quite as great of a baselayer as the SmartWool, but I do like it as an alternative. It was perfect this weekend for temperatures in the 40s and rain. The inside of it is a great gridwork texture that is really soft and cozy – I actually wear this around the house a lot! The sleeves are too long on me, but that's typical of anything with long sleeves. I have the brown color above and I find it and the side seams quite flattering. It also seems to stay clean well despite horse slobber and mud. I also picked up this in an XL as well.
Mountain Horse Nordic Light High Rider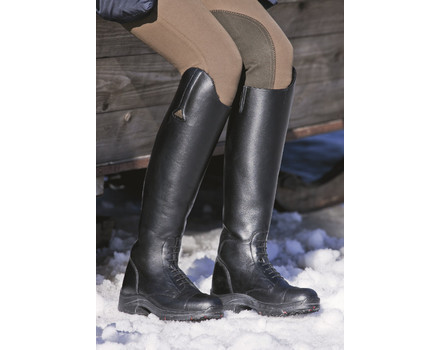 I picked these up used on Facebook, but Mountain Horse winter tall boots are readily available all over. These have been an awesome purchase – they're lined in fleecy warm soft lining, the leather is hardy and they have nice grippy inside panels. The foot is clunkier than I like, I actually had to drop my stirrups two holes for these, but when I'm trekking through the ice and snow in the field to fetch my horse who refuses to leave his round bale, I don't mind at all. The zippers are sturdy and they have nice zipper tab snaps at the top. I'm a 7 regular or full calf in Ariat boots and I have these in a 38 regular – they fit with room to spare.
Technically this is 800 fill, but I don't think it's nearly as warm as a 700 fill Marmot jacket I have. However, it's super lightweight, easy to move in and washes well. I also really like Patagonia as a brand for apparel in general and think they have great quality. While this wasn't warm enough over layers for the day it was 9 degrees, it's been perfect for days in the 20s and above. This fits TTS in my typical Patagonia size large.
Back on Track Quarter Sheet
I picked this up on Black Friday for a great deal. I would have potentially rather had the all nylon one, but I haven't had any issues with the fleece. It's a little big on Doc, but I sized up for a few reasons – 1) he's a leased horse, I wanted one that would be more likely to fit my next pony 2) everything online said they ran small and 3) there were limited sizes available for the price I got it for (like $80). I added some additional velcro in the front to snug it up and it hasn't been an issue yet. I like BOT stuff and I do think Doc likes this sheet. He seemed to warm up well in it and we had fewer 'don't-wanna-tantrums' than when I haven't put it on, but that could also be attributed to 900 other things (most mare-like gelding EVER srsly).
I don't have winter specific gloves, which hasn't been a huge issue except for the day it was literally NINE DEGREES and I was frozen solid and let's be real nothing was gonna help that day. I usually ride in regular athletic socks with the MH boots, although I also have some wool socks that have been awesome. My other saving graces have been big scarves I can wrap around my face and hide in and a cheap thin headband thing that covers my ears from Target that fits under my helmet.
Would love to hear your recommendations!